2015 YOGA TEACHER TRAINING PROGRAMS

If you are passionate about yoga we invite you to join Upward Dog Yoga Centre's Yoga Teacher Training and Personal Development Program, recognized by the Yoga Alliance. Our certification programs are open to those with all levels of experience aspiring to teach yoga, deepen their own practice or simply learn more about yoga.

Fall - Winter program | Summer Intensive | Yoga Night School
Restorative Yoga
|
300-hr Program


---

Monday - Saturday
with COURTENAY DORE
Deep Tissue Massage
Please call to book your 60 or 90 minute treatment
613.241.9642
Yoga Tune Up® Workshops
with Elizabeth Whissell
Sundays, ~ 4:00 - 6:30pm
$40 + hst
Join Elizabeth Whissell for 2.5 hours of Yoga Tune Up!

SHOULDER SALVATION! SUNDAY, FEBRUARY 21
4PM -6:30PM

Registration includes: 2.5 hour practice
10% off Yoga Tune Up® Ball purchase at Upward Dog Centre
Sequence printout for your home practice



LOST Breath Workshop Series
with Elizabeth Whissell
Wednesdays, 7:30pm - 8pm
February 3, 10, 17, 24
$30 +hst for the series
Join Elizabeth Whissell for a breath series. This workshop program will help you "find your breath" through the practice of traditional yogic breathing techniques known as Pranayama.
Techniques covered:

Full yogic breath
Ujjai-Victoriousbreath
Kapalabhati-Skullshining practice
Anulomaviloma-Alternate nostril breathing
Bhramaree-Bumblebee breath
Kumbhaka-Breathretention
DATE NIGHT YOGA
with Tania & Dion
Saturday, March 12
7pm - 8:30pm
$35+hst per couple
Make date night more fun with some yoga! Bring your spouse, partner or a date to a fun-filled partner yoga class. You will experience a variety of approaches to partner yoga including assisted postures, mirrored postures and Thai yoga massage techniques. No yoga experience necessary.
Register early! Maximum of 10 couples per workshop.
Forrest Yoga-Inspired Workshop Series
Tuesdays ~ MArch 8 -28
6:30pm - 8:00pm
with KATHLEEN MACEYOVSKI
$70+hst for all 4 classes!
Throughout your weekly yoga sessions, Kathleen will take you through a series of themed practices, including: hip opening, twists, basic inversions, basic arm balances, back bending, and standing poses. Forrest yoga gives a unique approach to each of these themes, which allows you to learn each pose safely, and experience your body in a whole new way. Turn on your excitement, and get breathing and moving with Kathleen!
BE YOUR OWN VALENTINE
Sunday, February 14 ~ 2pm - 4pm
with SADIE WEBSTER
$20 +hst
In this 2 hour 'Yoga for Curvy Bodies' workshop, with Sadie Webster, you will be guided through a gentle, nourishing practice where you are encouraged to tap into your inner wisdom. With a focus on body-positivity, acceptance and self-love we will discuss ways we can tune into our body's wisdom and learn to follow that inner guidance system.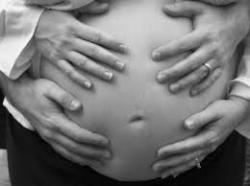 YOGA FOR BIRTH
February 27 OR April 10 ~ 1pm - 6pm
$125 +hst per couple

For pregnant women in any trimester and their partners (in life and/or birth). Great for those planning a hospital or a home birth. This one day workshop will include a yoga practice designed to assist with pregnancy and labour (OK if new to yoga). Discussions on how practicing positions and breathing can assist with discomforts of pregnancy and as comfort for birth. We will cover the stages of labour and how partners can assist with each stage. Hands-on practical tools are used to enhance learning and facilitate bonding. This course is for those anticipating a natural labour or if medications are part of your plan you will be provided with the knowledge to bring you to that safe stage. As your childbirth educator and prenatal yoga instructor, Jennifer's goal is to give you the confidence and the knowledge to assist you through pregnancy and enable you to have the positive birth experience that you deserve.




February 15 - 22, 2016
Join Kayla in Jamaica for an unforgettable week filled with inspiring yoga classes,
fun in the Caribbean sun, sea & sand, fresh food indulgences, island adventures, vibes,
music & culture!
Click here for more details!


---
UDYC MEMBERSHIP
(AUTO RENEW)
Join Upward Dog Yoga Centre for 6 months and enjoy unlimited yoga
for $102.48 monthly (includes HST).
---
Friday,
February 12th, 2016

6:30 am - 7:30 am
Yoga Tune Up
Elizabeth Whissell

10:00 am -11:30 am
Hatha Based Yin
Nathalie Gagnon

12:00 pm - 1:00 pm
Hatha Intermediate
Katie Laferriere

4:30 pm - 5:30 pm
Hatha All Levels
Katie Laferriere

6:00 pm - 7:15 pm
Warm Hatha Flow
Katie Laferriere
KARMA CLASS


Sundays
1 pm - 2 pm