Everyone and everything around us is our teacher
Thai Massage Level 1 Certification
June 20th to June 23rd
$600
Thai Massage Level 1 is a multi day course in which participants learn how to give a 90 minute professional Thai Massage. Thai Massage is a 2000 year-old healing art, practiced widely in Thailand, that has gained popularity in recent years among Western heathcare providers. Still Light Centre, established in 2002, offers a renowned educational program. Learn more about Thai Massage and the Still Light Centre at www.stillightcentre.com
Posture Clinic: Back-Bending

with Justine Hoang
June 1st, 1pm-3:30pm $25+HST
Back-bending is essential for maintaining a strong and supple spine, as well as for unleashing and raising the vital force stored at the base of the spine. This session teaches and applies tips and techniques that help to safely remove the physical and psychological blockages that are often encountered. The goal is to allow for more freedom of spinal movement while progressing from soft to deeper backbending postures.
Befriending your Menstrual Cycle through Yoga
Saturday, May 18th, 1:30pm to 4pm with Reesa Packard
$20+HST
Join Reesa Packard for a workshop designed to support feminine health and equip participants with practical tools for pain management and self care as well as techniques of mindfulness to enhance the mind-body connection, improve self- awareness and positive self-regard.
This workshop is suitable for all levels of yoga practice and all age groups.
Deepen Your Practice
May 25th 1:30 to 3:30pm with Mike & Reesa $25+HST
Join Mike and Reesa for a special class developed with the intention of helping you to take your yoga practice to new depths. With two instructors present, there is an opportuntiy to practice different variations with individual attention.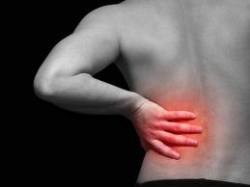 Alleviate Low Back Pain with Kirby Cameron
Sunday, May 26th OR Sunday, June 2nd 1:30pm-3:30
$30+HST
Join Kirby Cameron for a two hour workshop that will address the most common sources of low back pain & teach techniques to alleviate pain while increasing strength and mobility with safe and effective exercises that can be incorporated into your daily routine.
Today's Schedule
Monday, May 20th
6:30am - 7:30am
Morning Hatha Flow
Mike H
10am - 11:30am
Hatha Gentle
Garrett
12pm -1pm
Hatha Intermediate
4:30pm -5:30pm
Hatha Intermediate
Brandi
5:45pm - 7:15pm
Hatha All Levels
Mike H
5:45pm - 7:15pm
Power Flow
Mike D
6pm - 7pm
Hatha Beginners
Garrett
7:30pm - 9pm
YIN Yoga
Melanie
7:30pm - 9pm
Power Core
Philippe
We are open all weekend!
Join us for all your favourite classes
Friday through Monday!