2015 YOGA TEACHER TRAINING PROGRAMS

If you are passionate about yoga we invite you to join Upward Dog Yoga Centre's Yoga Teacher Training and Personal Development Program, recognized by the Yoga Alliance. Our certification programs are open to those with all levels of experience aspiring to teach yoga, deepen their own practice or simply learn more about yoga.

Fall - Winter program | Summer Intensive

---

Monday - Saturday
with COURTENAY DORE
Deep Tissue Massage
Please call to book your 60 or 90 minute treatment
613.241.9642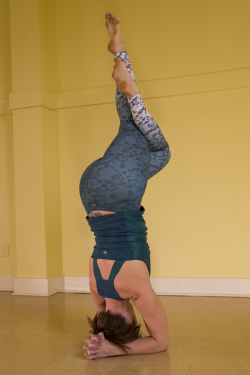 Introduction to power yoga: Developing strength for a fluid and stable yoga practice
with Angela Regnier
September 12 & November 7
1:30pm - 3:30pm
$25+hst
Looking for more strength but don't feel like pumping iron? Feel like you might want to try arm balances and inversions but don't know where to start? Does the concept of power yoga intrigue you but feel its too overwhelming to try out? Then this workshop is for you! Power yoga is meant to help strengthen the body and the mind progressively to promote confidence and long-term health! This workshop is full of subtle and fun techniques and postures you can incorporate into your yoga practice. It will also explore breathing techniques that will help strengthen your core, your stability, and your focus. This workshop is all levels an for all body types. Bring your sense of humour and an open mind!
Posture Clinics
with Justine Hoang
Saturday, September 19 & Sunday, September 20
1pm - 4pm ~ $45 for 1 day / $80 for both days
DAY 1 - The Big 3: Headstand, Forearm Stand, Handstand
This clinic targets three of the most common inverted arm balances. Learn the fundamentals that will help to bring about more confidence and ease in your inversions
DAY 2 - Hips and Hamstrings: Releasing the Restrictions
This workshop aims to provide you with some exercises for the mind, body and soul which will help you achieve a greater range of motion and relieve tightness in the hips and hamstrings.

Date Night Yoga
with Tania Fréchette & Dion Derksen
September 12 & November 7
7pm - 8:30pm ~ $32 per couple
Make date night more fun with some yoga! Bring your spouse, partner or a date to a fun-filled partner yoga class. You will experience a variety of approaches to partner yoga including assisted postures, mirrored postures and Thai yoga massage techniques. No yoga experience necessary. $32+hst per couple. Register early! Maximum of 10 couples per workshop.
Childbirth Educator and prenatal yoga instructor, Jennifer Young, is offering 2 amazing workshops to help prepare for pregnancy and labour.
Yoga for Pregnancy and Birth, Tuesday, September 29 ~ 6:30 - 9pm, is a 2.5 hour workshop that is is for pregnant women looking to modify their practice, yoga teachers wanting to refresh their knowledge of prenatal yoga, and birth professionals wanting to add to their tool kit.
Yoga for Birth, Sunday, November 8 ~ 1pm - 7pm, is for pregnant women and their partners (in life and/or birth) and includes a yoga practice specifically designed to assist with pregnancy and labour (its OK if you or your partner have never done yoga before). Discussions will include how practicing positions and breathing can assist with both discomforts of pregnancy and as comfort for childbirth.



Restorative Yoga
with Melanie Allison
Sundays, Sept. 27, Oct. 25 & Nov. 22
4:30pm - 6:30pm ~ $20+hst
Restorative yoga supports the body, soothes the nervous system and strengthens the immune system. Bolsters, blocks and blankets are used for our yoga poses so the body can rest in that support, let go and heal
February 15 - 22, 2016
Join Kayla & Jessica in Jamaica for an unforgettable week filled with inspiring yoga classes,
fun in the Caribbean sun, sea & sand, fresh food indulgences, island adventures, vibes,
music & culture!
Click here for more details!


---
UDYC MEMBERSHIP
(AUTO RENEW)
Join Upward Dog Yoga Centre for 6 months and enjoy unlimited yoga
for $102.48 monthly (includes HST).
---
Tuesday, September 1, 2015

6:30am - 7:30 am
Morning Hatha Flow
Jan Napanas

10:00am - 11:30am
Post-Natal Yoga
Abigayle Barnett

10:00am - 11:30am
Hatha Based Yin
Roxanne Joly

12:00pm - 1:00pm
Hatha Flow
Abigayle Barnett

4:30pm - 5:30pm
Hatha Core
Jess Magnan

5:45pm - 7:15pm
Yoga for Stress Reduction
Majorie Moffatt

5:45pm - 7:15pm
Hatha for Strength
Trisha Pagnutti

7:30pm - 9:00pm
Hatha for Hips
Courtenay Dore



KARMA CLASS



ON HOLD TILL SEPTEMBER